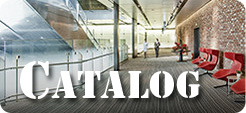 Baifuda Electronic is a wholesale distribution business and manufacture complete range of Electronic parts, Security Systems accessories all over China & abroad.
Baifuda Electronic is a professional, distinguished Distribution Company in the Electronic and surveillance industry over 20 years. We supply full range of CCTV solutions ,CCTV surveillance system, video switcher, PTZ control, power supply, UTP video balun transmitter/ receive, RS 232/485 converter, monitor Microphone,Surge Protector, VGA to video converter, BNC connector, RJ45 connector,DC 12V power cord, splitter cable, camera extension cable, RG59 cable, BNC connector tool,RJ45 connector tool, the accessories and many more to meet the changing market requirements.
We attach great attention to product quality, and conduct strict QC procedures. We believe that our excellent products could bring lots of profits to our Dealers and Distributors.