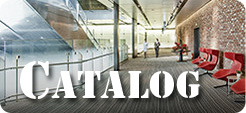 | P10-03
P10-03
TYPE£º
CCTV Power supply and AC/DC adaptor
hits£º
787
MINIMUM ORDER£º
100PCS
PACKAGE£º
1PCS
PAYMENT TERMS£º
T/T
DELIVERY£º
5-7 DAYS
QUOTATION£º
Remarks£º
24 v battery charger fast pulse battery charger.
Model: P10-03
1). The product is suitable for 12 v and 24 v battery charge (5 ah - ah - - 100). Automatically identify the battery voltage 12 v or 24 v
2.) can be adjust at the current size.
3). The rated output current 30 a
4) rated voltage: AC220V
Shenzhen Baifuda Electronic is one of the leading manufacturer of the CCTV system,CCTV surveillance cameras and the CCTV accessories in China, our products such as----- CCTV CCD camera, CMOS camer, Dome Camera, Car Rear View Camera, Wireless CMOS Camera, Color Day & Night Waterproof Camera, DVR Card,and the CCTV camera Mounting bracket, PTZ control, video square , CCTV camera image distributor. CCTV image distributor, Video distributor. Speed Dome housing, video extension cable(Video connector + DC jack power connector), Video balun passive Balun---UTP transmit, VGA cable £¬ VGA 25 connector to 16 BNC plug, BNC connector, RG59 connector,RG59 cable, RCA connector, coaxial connector, AC/DC adapter , power supply,etc.